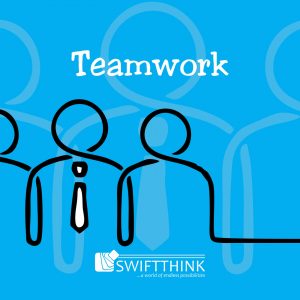 Teamwork is the willingness of a group of people to work together by combining individual strengths and skills to achieve a common goal. To achieve this, it is important to create favourable conditions in the workplace that allows ideas and people to flourish and feel empowered.
Communication is the most important skill in life and seeking first to understand another person's view in order to best put your view forward helps cultivate relationships, build a sense of togetherness and respect.
When each member in a team is viewed as unique based on strength, points of view and knowledge. It creates an environment where people are comfortable taking reasonable risks in communicating, advocating positions, and taking action.