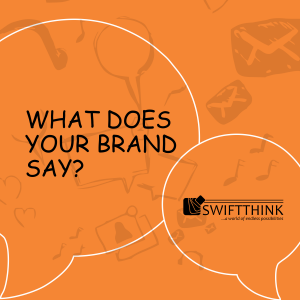 Many business owners make the mistake of thinking that branding is all about getting a logo. Logos are part of a brand, but do not represent all that it stands for. It is about giving your business a clear identity and personality that represents your vision and staff, product and services, surroundings and strategy. 
Whether your brand symbolizes passion, fun or confidence, it must communicate the experience your customers will have and what you want their perception of you to be. A good brand allows you to have a clear message, which tells customers who you are and why they should choose you. However, the customer experience it creates is what will keep customers coming back and telling their friends about you, good or bad.
Your brand is as unique as you are, and taking the time to identify and build it will help set you and your business apart.